charla.&.bill
2007-05-15 23:47:14
Charla & Bill are super cool people and I've really enjoyed getting to know them! They had a great wedding day…another beautiful day, great venues and they spent the entire day surrounded by their loving, warm family & friends! They are both kind, sweet people with alot of love for the people who are special to them! It was soo sweet to see them on their wedding day! At the end of the day, Charla came up and hugged me and thanked me soo sweetly and said how she'd love to live closer so that we could become close friends. Soo precious!! Charla & Bill….you are soo great and I wish you a wonderful future! I hope you are enjoying your tour of Italy! I'm soo jealous!
On a side note, I have been getting some questions lately from clients & photographers alike, wondering if I do not shoot black and white or sepia shots because they do not see them featured on my blog! The answer is YES, I most definitely do shoot black & white and sepia, I simply choose to feature color images because the color shows the strength of the work (it's a little more difficult to create really striking color images than it is b&w or sepia images because of color temp effects, lighting, etc) and it works best with the colors of my blog and SHOWS THEM OFF really well!! So, I decided to feature a combo on this wedding, to show an example of what a full collection of work in a wedding would represent! Hope you enjoy it! 🙂
Prep time….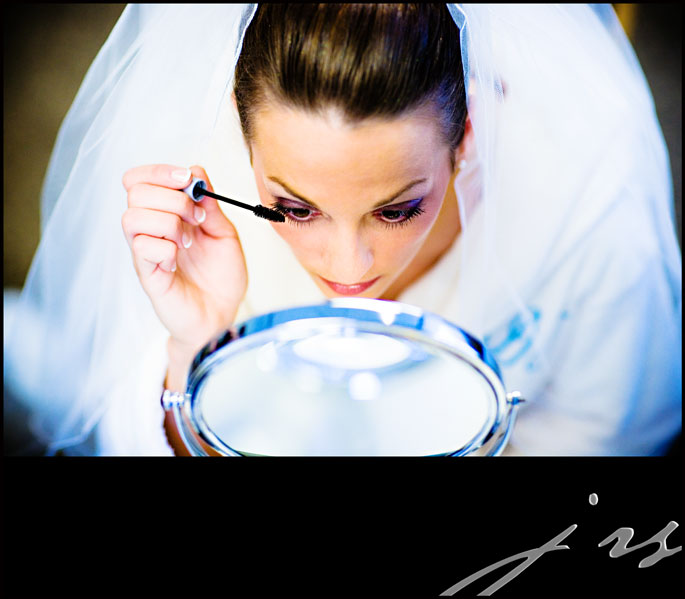 A few fancy details….
Is she STUNNING or what…..
I love the colors in this set….
Her bridesmaids knew how to work it….
Ok…and so did BILL!
And his groomsmen….
A few more of Charla…
An intimate and meaningful ceremony….
Bill & Charla are both Veterinarians and Charla is specifically a large animal/horse Vet, so the horse & carriage was fitting and special….
This little boy cracked me up!!
I've shot this scene several hundred times, but somehow, it looks different every time and I just LOVE these shots….the color, the sweetness, the mood….i love it!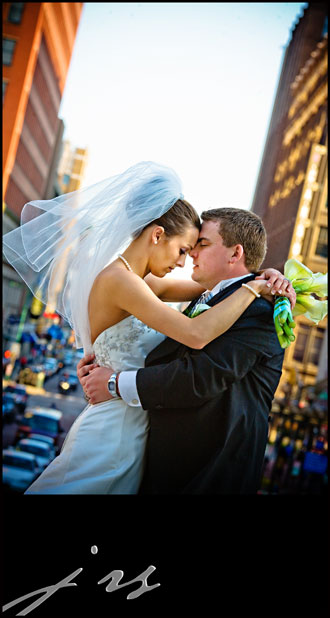 And then we turned up the mod a bit….
I love this shot….too. 🙂
Beautiful light….
And more of it…along with our great Monument! This city is like my family, so I love this shot of the Monument on the circle…lit by the warm setting sun!
Off to Fountain Square Theater….
And then onto the rooftop for more pictures…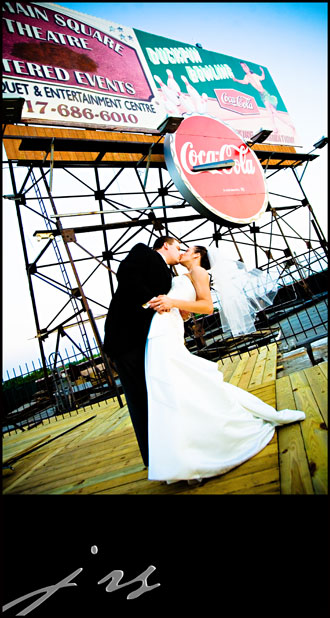 And a great reception….
And one of the best sendoffs I have seen in a long time…sparklers under the big marquee with a rockin' cool car waiting in front! It looked like a scene from a super cool old movie!!